The Problem with Insurance in Automobile accidents and Semi Tractor-Trailer Collisions which Cause Serious Personal Injury and Wrongful Death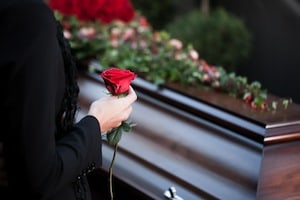 In one of my last posts, I talked about what the insurance companies do not want you to know. They do not want you to know that most, if not all persons who were driving a car, who did not drive safely (i.e. did not follow the rules of the road) who injured another Hoosier and who has been sued by that injured person has insurance to pay for the harm caused. Everyone has insurance. It is mandatory.
What you may not know is that not everyone has enough insurance to pay for all the harm they cause. For example, say you are in a drunk driving accident. Say you are hurt badly. Say the drunk driver has $50,000.00 in liability insurance to pay for they harm he caused. Your medical bills alone are $150,000.00, and that does not figure in your lost wages and your permanent injury which will not allow you to return to your old job. Ah, but you say, I was smart, I bought Underinsured Motorist Coverage (UIM) to protect myself. UIM coverage is a type of coverage you can buy that will pay for the serious personal injury caused by another who does not have enough insurance to cover your harms. Now you say to yourself, well I bought UIM insurance in the amount of $100,000. You think to yourself, well at least I have a total of $150,000.00 ($50,000 from the drunk driver and $100,000 UIM) to help me pay my bills. You call your insurance company and tell them you are making your claim for the $100,000.00 in UIM coverage you bought to protect yourself. The insurance company says, Sorry, in Indiana, we (the Insurance Companies) are protected by a law (which we lobbied hard for by wining and dining legislators and getting the kind of access to power that you Joe Hoosier can only dream of getting) which allows us to offset the $100,000 of UIM coverage you bought from us (and paid full price for) by the amount of the drunk drivers liability insurance. You say, that's crazy, why didn't you (Insurance Company) tell me that when I bought the UIM coverage? You get some snarky reply like because you did not ask.
You are mad so you go to a lawyer to find out your rights. The lawyer tells you that the Insurance companies influence in Indiana is strong and that they do indeed enjoy the protection of the setoff.
I am that lawyer, and I have had that conversation with many Hoosiers who just can't believe its true. I tell them we all need to stand together against these kinds of injustice, but it is difficult to overcome the influence the insurance companies money achieves. I say lets get rid of the setoff. Let Hoosiers get the benefit of what they thought they were buying to protect themselves.